Mobile retargeting is an easy way to leverage and increase interaction with your targeted audience.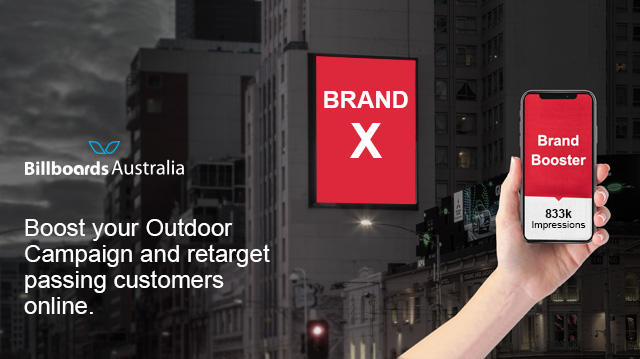 By adding the Brand Boost power pack to a static or digital billboard, a train or bus campaign, you can re-engage and retarget your specific billboard audience and increase brand interaction. Current studies show that the audience respond more strongly to advertising on mobile devices after seeing it on outdoor advertising.
According to a study outlined in an AdAge.com article, a retargeted display ad encourages 1000% more people to search for a product over a standard ad. Online marketing lets you segment and specify your target markets to get the absolute most out of your marketing efforts and dollars rather than getting your message out to people you're not interested in working with.
With online retargeted advertising, you can take advantage of the wonderful perks that come with digital media, like instant access, and results tracking.

Retargeting you ooh customers by using the BBA BOOST Power Pack;
• Targets specific billboard viewing cone, not mass areas.
• Users will be served advertising as per the objectives of the campaigns.
• A five day lead time is required to activate BOOST with the related campaign.
• Minimum 6 sites.
• Minimum one month campaign.
• One set of sites/formats per month.
• Frequency cap as required/per campaign objectives.


There's no doubt that outdoor advertising is the most effective method for promoting your business to increase brand recognition, gain prospects' trust, and target mass audience, but combining this with remarketing to an already primed audience creates the perfect marketing combination. The Boost Power Pack increases brand recognition, interaction and the ability to re-engage with your potential customers instantly. Contact you local account manager to find out more about boosting your next campaign.